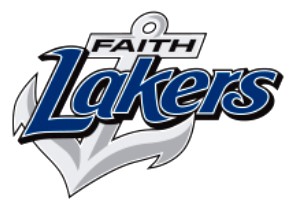 PRESCHOOL ENROLLMENT

Please be aware that by requesting enrollment you are agreeing to pay a $75 non-refundable enrollment fee. There will be one fee per family and will be charged as an incidental fee through your FACTS account.

Requesting enrollment for preschool is an easy TWO-STEP process.  Please follow the steps below to request enrollment for the 2021-2022 school year. Once you complete Step 1 you will need to return to this page through the enrollment portal at faithantioch.org/school/enrollment to complete Step 2. BOTH STEPS MUST BE COMPLETED FOR YOUR ENROLLMENT REQUEST TO BE ACCEPTED:
Step 1. Complete the Enrollment Application through the link below:

New Student Enrollment Application
Step 2. Complete the Financial Survey through the link below. (Note to new student families: The financial survey does not ask you for your personal financial information. Rather it informs you of your options for tuition payment plans through FACTS and of materials and fees applicable to your child's grade):

IMPORTANT NOTE - PLEASE READ!: Once you have completed and digitally signed the Application and the Financial Survey you will be sent a verification email for each document from RightSignature.com with the words "ACTION REQUIRED" in the subject. Please open each email and click on the CONFIRM DOCUMENT button/link in the email. This is a crucial step. Once you take the required action of confirming the documents, RightSignature will then automatically send us the digitally signed enrollment application and financial survey and send you a copy as well. If you don't CONFIRM THE DOCUMENT, a completed/signed copy will not be sent to you or to us - and we will not receive your enrollment request.

So you've completed the two-step process above, what's next? All enrollment requests received during open enrollment will be processed in order of receipt on a first-come first-served basis.  Once your application and financial survey have been received and processed you will be notified and guided through the next steps.  If the preschool session you are applying for is full, you will be notified and placed on our waiting list. 
Thank you for requesting enrollment at Faith Lutheran School!